ABOUT
EVENT POSTPONED

Let's run with Belusir Trail Challenge 2020!
RACE PACK COLLECTION
Event is converted to VIRTUAL RUN. 

Brunei continued its consecutive day run of recording zero new coronavirus cases now. However, as you are all aware, running events are being cancelled nationwide due to covid19. Belusir Team, with the advice from the relevant authority, has decided to rapidly switch the Belusir Trail Challenge 2020 to Belusir Trail Virtual Challenge 2020 accordingly: -

1.      Virtual run for participants must be according to their respective category (9 hills or 24 hills).

2.      Participant MUST still race, endure and enjoy the experience of running/hiking at Bukit Shahbandar.

3.      This run can be done at your own time, day and date commencing 1st July 2020 and ends on the 30th of August 2020.

4.      Each participant must provide and submit their screenshot of your running apps with GPS (preferable) as a proof of completing the track. We may also accept the distances recorded together with the timed run using your running watches.

5.      Submit the screenshot of your run to the focal person in-charge.
     a) 24 Hills Category: Omar (8609895)
     b) 9 Hills Category: Effendy (8628823)

6.      Upon completing, please show and provide the evidence to the working committees who will be stationed at Bukit Shahbandar for medal collection.

7.      However, for those who are unwilling to complete the track due to any circumstances, they are not entitled to receive the medals, but they can still collect their BIB and Running T-Shirt at the designated place, time and date mentioned below.

8.      Our working committees will be available as follows: -
Date: 26 July 2020
Time: 9am till 12pm
AND
Date: 30 August 2020
Time: 9am till 12pm
Venue: Bukit Shahbandar Forest Recreational Park (Upper level parking space)

We apologize for any inconvenient causes and we do hope that runners may opted to join the virtual race.  We hope to meet you all during the medal collection.
#btc2020
#btvc2020
#Lookingforward
#Stayhealthy
REGISTRATION ENDS AT
06 March, 2020 11:59 PM (GMT +08:00)
EARLY BIRD TICKETS ARE AVAILABLE!
PRIZES WILL BE UPDATED SOON!
ENTITLEMENT
- Event T-shirt
- Finisher Medal
- Race BIB
- Race Chip
- Sponsors' Goodies 
- Refreshments.
MEDAL DESIGN
TSHIRT DESIGN & SIZE CHART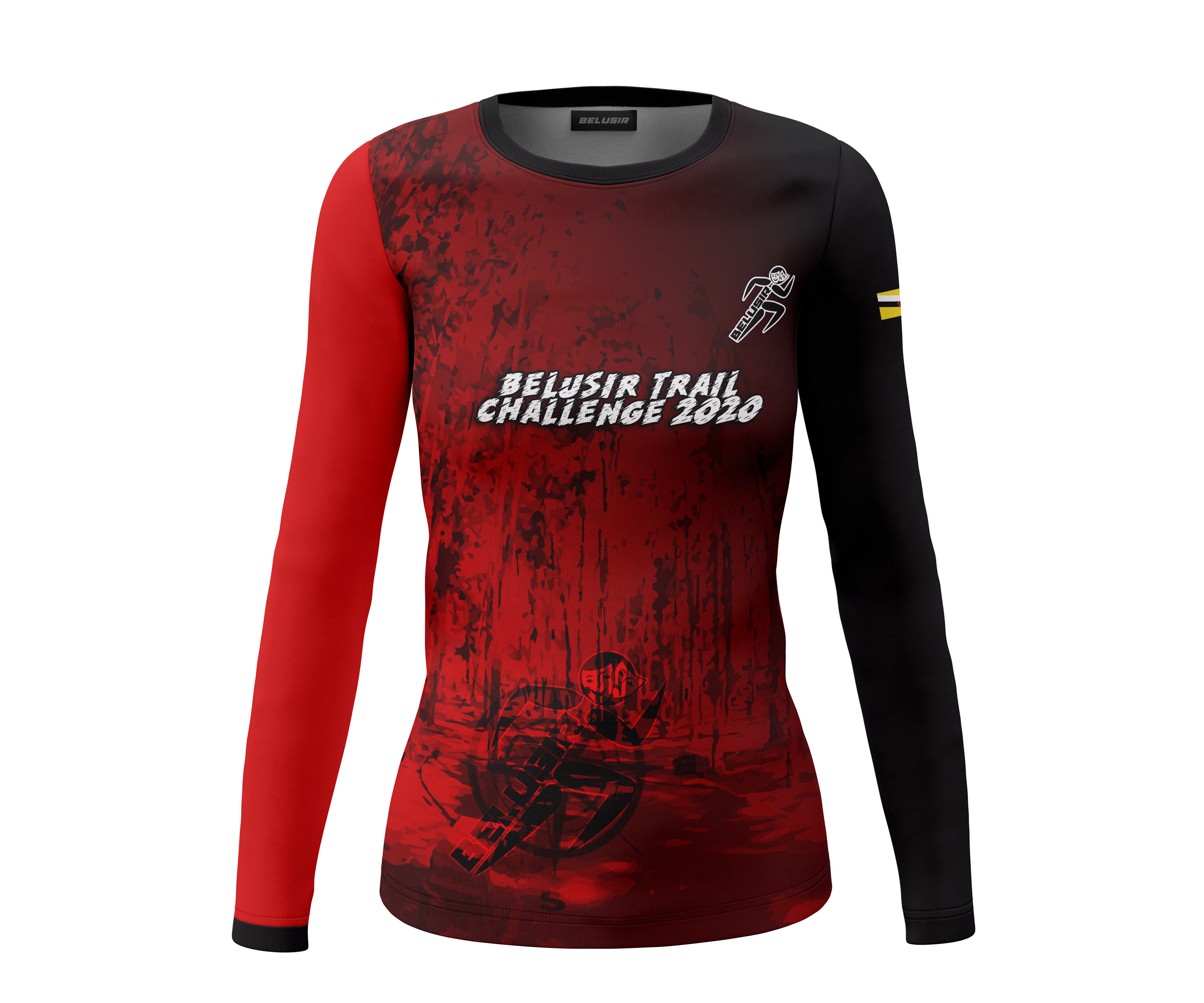 ROUTE MAP
FLAG OFF & CUT OFF TIME
Flag off time (for each categories): 
24Hills @ 8+ KM (M/F): 6.15am
9Hills @ 3+ KM (M/F): 6.30am

Cut off time (for each categories): 
24Hills @ 8+ KM (M/F): 6 Hours
9Hills @ 3+ KM (M/F): 3 Hours
ANNOUNCEMENT
Event is converted to VIRTUAL RUN. 

Brunei continued its consecutive day run of recording zero new coronavirus cases now. However, as you are all aware, running events are being cancelled nationwide due to covid19. Belusir Team, with the advice from the relevant authority, has decided to rapidly switch the Belusir Trail Challenge 2020 to Belusir Trail Virtual Challenge 2020 accordingly: -

1.      Virtual run for participants must be according to their respective category (9 hills or 24 hills).

2.      Participant MUST still race, endure and enjoy the experience of running/hiking at Bukit Shahbandar.

3.      This run can be done at your own time, day and date commencing 1st July 2020 and ends on the 30th of August 2020.

4.      Each participant must provide and submit their screenshot of your running apps with GPS (preferable) as a proof of completing the track. We may also accept the distances recorded together with the timed run using your running watches.

5.      Submit the screenshot of your run to the focal person in-charge.
     a) 24 Hills Category: Omar (8609895)
     b) 9 Hills Category: Effendy (8628823)

6.      Upon completing, please show and provide the evidence to the working committees who will be stationed at Bukit Shahbandar for medal collection.

7.      However, for those who are unwilling to complete the track due to any circumstances, they are not entitled to receive the medals, but they can still collect their BIB and Running T-Shirt at the designated place, time and date mentioned below.

8.      Our working committees will be available as follows: -
Date: 26 July 2020
Time: 9am till 12pm
AND
Date: 30 August 2020
Time: 9am till 12pm
Venue: Bukit Shahbandar Forest Recreational Park (Upper level parking space)

We apologize for any inconvenient causes and we do hope that runners may opted to join the virtual race.  We hope to meet you all during the medal collection.
#btc2020
#btvc2020
#Lookingforward
#Stayhealthy