ABOUT
Let's celebrate Chinese New Year with us at the Chinese New Year Run 2024 Powered By JomRun® - Malacca! 
This event is part of Malacca Heritage City Half Marathon.

You will receive these entitlements:
1. Ultron® Event Jersey/Ultron®活动T恤
2. Finisher Medal (Strictly for finishers only)/完赛奖牌(只有完赛者可获得)
3. Race Bib/号码牌
4. E-Certificate/电子完赛证书
5. Light Refreshment/茶点
6. Personal Accident Insurance/个人意外保险
RACE PACK COLLECTION
Date: 6 January 2024 (Saturday)
Time: 11am - 6pm
Venue: TBC
REGISTRATION ENDS AT
05 January, 2024 11:59 PM (GMT +08:00)
ONLY 200 SUPER EARLY BIRD SLOTS!
FINISHER MEDAL (STRICTLY FOR FINISHERS ONLY)
OFFICIAL PARTNERS/官方合作伙伴
ENTITLEMENTS/参赛选手包
JERSEY DESIGN & SIZE CHART/活动T恤设计&尺寸
MEDAL DESIGN/完赛奖牌设计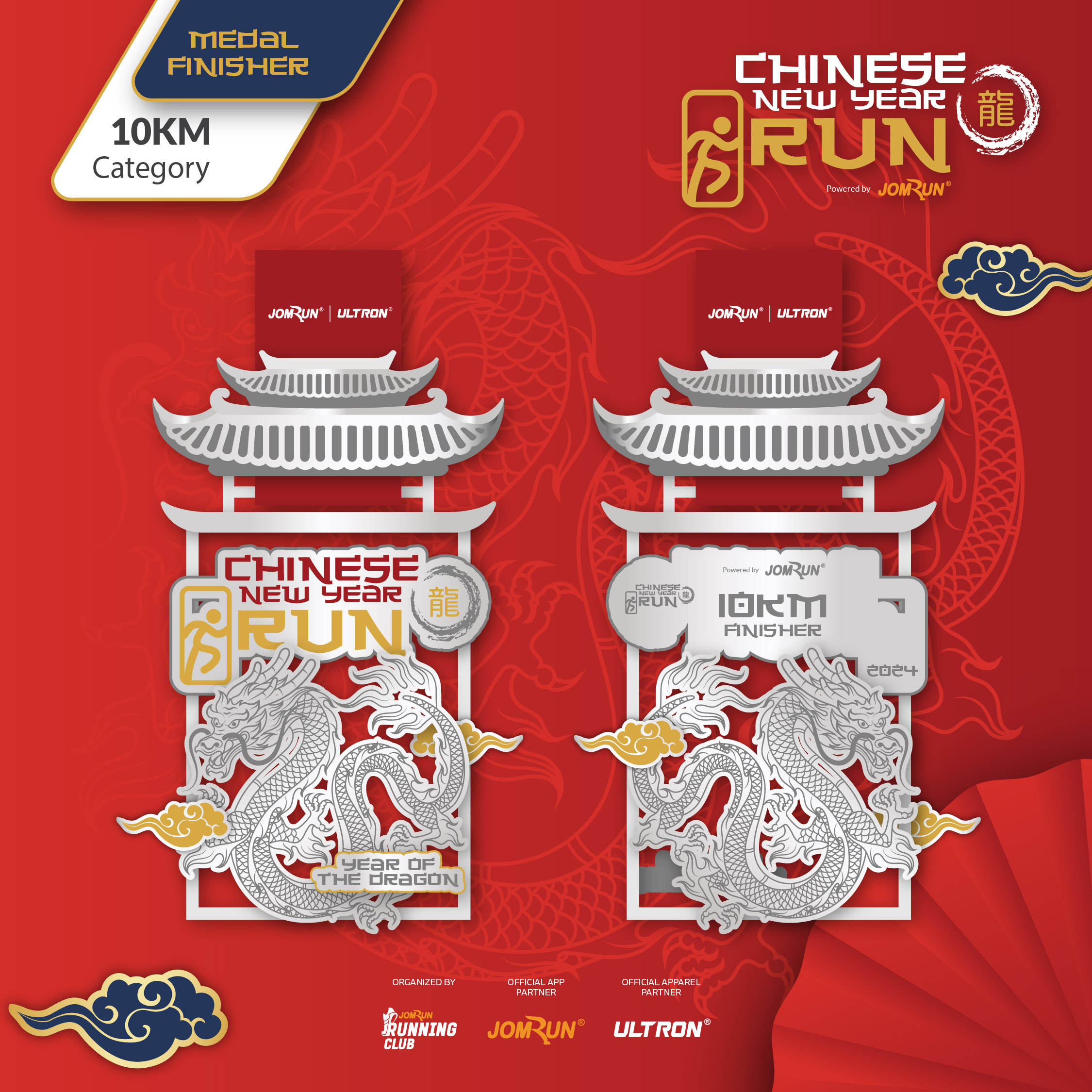 RACE BIB DESIGN/号码牌设计
FLAG OFF & CUT OFF TIME/起跑&截止时间
EVENT ITINERARY/活动行程
RACE KIT COLLECTION/领取选手包
MALACCA HERITAGE CITY HALF MARATHON
Chinese New Year Run 2024 Powered By JomRun® - Malacca is part of Malacca Heritage City Half Marathon. If you are interested to join the 21.1KM category, you may check out the link & sign up!