ABOUT
EVENT CANCELLED

Palooza - "an extraordinary or unusual thing, person, or event; an exceptional example or instance."

Now add "Loop Lah" to it and we gonna have a great fun time doing what we enjoy doing most – Running, and we're gonna make running in loops a fun thing. Not just running boringly in circles. 

We have a 12 hour, 8 hour, 4 hours and also a 5km Fun Run. 

For Looping, it will be 3.337 per loop. 5km fun run are not looping basis.

To spice things up a bit, we added a Kipchoge Challenge – fastest Marathon(42km). Don't think anyone can beat his record just yet, however we'll reward the fastest marathoner. 

Oh yeah, we gonna do all this at one of the nicer Parks in the country – Tropicana Aman Central Park@Kota Kemuning. Just check out the photos in the following pages. Good times ahead.
RACE PACK COLLECTION
Event is cancelled due to COVID-19 outbreak.  Kindly contact organizer for details. 

Email : asi[email protected] 
Facebook : www.facebook.com/irunasia
REGISTRATION ENDS AT
05 April, 2020 11:59 PM (GMT +08:00)
GRAB 100 EARLY BIRDS TICKETS!
PRIZES
ENTITLEMENT
EVENT INFO
Flag-off times

6:00 PM, 30th May for 12hr, 8hr & 4hr challenge
7:30 AM, 31st May for 5km Fun Run
FINISHER MEDAL
TSHIRT SIZE CHART
ROUTE MAP Run Course (3.37km per loop)
ROUTE MAP 5KM Fun Run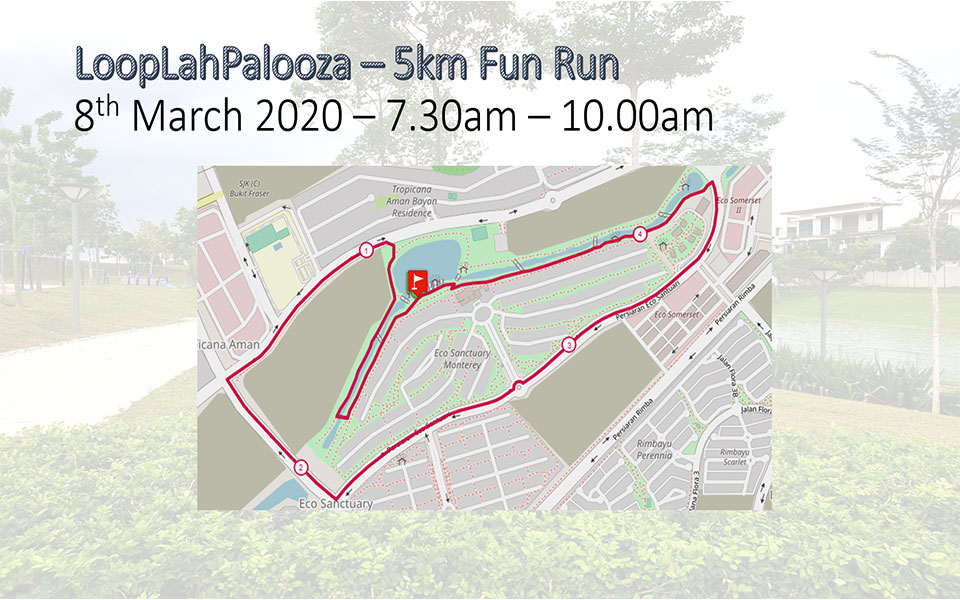 ORGANIZER
Organized by :
Asia Topo Adventures

Email :
asiat[email protected]

Facebook :
www.facebook.com/irunasia